Many parents are concerned with the long stretch of summer that takes their children away from their studies. Often, kids are enrolled in summer camp programs that offer supervision and activities but lack any emphasis on retaining academic skills and information learned during the school year.

To combat this problem, many school districts have instituted summer "bridge" activities, designed to engage students in learning while having fun. These programs help reinforce skills that were learned during the previous year while introducing new concepts that will be taught in the upcoming year. The results of these summer sessions have been astounding: participating students are more likely to increase their reading abilities, be more prepared for school the next year, and have better overall academic success.

However, while many parents and school districts are concerned about academic setbacks over the summer, few consider the

many benefits of music education

that a child may lose during the same school vacation. Children who participate in a school-based music program (and even those who take private music lessons) often take the summer off, a move that has several negative consequences:

---

1. Momentum stops

​During the year, the student develops a routine of practicing and learning. Regularly scheduled lessons (or classes) help to keep kids motivated and engaged, as well as encourage consistent rehearsal and training. The long summer break puts a halt to this routine, and as a result, children stop progressing in their musical abilities. Further impeding any improvement is the fact that teachers must spend the first few weeks of the new school year retraining students and trying to regain the momentum from the previous year.

2. Skill level drops

| | |
| --- | --- |
| ​Just like in any other field, taking a break for months at a time can result in a loss of skill. Children who let their music lessons slide over the summer forget their technique, lose precision, and reduce their overall musical abilities. These skills are not lost forever, but they require time to re-establish, thereby resulting in a loss of time at the beginning of the following year. | |

3. Muscles forget

​In addition to instructing children in music theory, music lessons also develop children's fine-motor skills. Repeatedly practicing a certain set of movements creates what is known as muscle memory—when a child's hands just "know what to do" and perform automatically. Children who stop consistently rehearsing and training over summer break lose their muscle memory and have to regain it in the fall.

How should you handle summer music lessons?

​Many people take trips or simply want a more flexible schedule during summer vacation. However, it is possible to include music lessons and still enjoy the summer by following these tips:

1. Investigate a flexible schedule

​Find out how he or she handles missed lessons due to vacations or other plans. Are there opportunities to make up a lesson, or does the teacher's schedule account for vacation weeks? Instead of the typical afternoon lesson, perhaps the teacher would be open to a morning lesson, thus freeing the child to pursue other activities during the rest of the day.


2. Consider group lessons

​Everything is more fun in a group, and music lessons are no exception. Find out if there are group lessons available for your child. Learning with other children can make the summer music class more interactive and thus more exciting.

---

3. Mix things up

Look for innovative ways to include music in your summer plans: enrolling in a music theater camp, working on popular music instead of the usual classical fare, participating in special musical clinics are all ways to inject fun.
​
Instead of letting the summer slip by, taking the musical progress of your child with it, make this summer different. Set a reasonable goal for the summer. Everyone needs a break—so don't expect your child to work at the same pace and level of intensity over the summer. Determine how many days your child should practice over the summer and set up a schedule that allows for flexibility and fun.

Get involved in your child's summer music activities. Sit with your child as he or she practices, play along with him or her, or simply encourage your child to remain diligent.

Children who enjoy their music classes during the academic year can find summer very boring. However, this doesn't have to be. You can find ways to include music lessons into the dog days of summer and watch your child blossom, as well as exceed expectations for the following year.
Powered by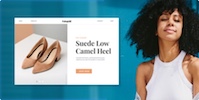 Create your own unique website with customizable templates.