Music is a part of daily life for many people, transcending personal circumstances, national borders, and even language. The oldest instruments discovered to date - flutes made of mammoth ivory and bird bone - are more than 40,000 years old, signifying that the human relationship to music has a long and storied past.

Though there is no specific center of the brain where music is processed, its effects on the human mind are wide and varied. These effects extend beyond cognition to impact people of all ages in an array of surprising ways. Outlined below are seven of the most surprising, science-backed ways that music has an effect on people.
​


1. Music strengthens cognitive abilities and motor skills.

People who practice an instrument from an early age benefit significantly in the form of improved cognitive abilities. These benefits may include better visual and verbal skills, as well as advanced spatial processing.

Not only that, but researchers have also established a connection between music and well-developed language skills. Additionally, overall better academic performance and IQ scores have been exhibited in school-aged children who practice instruments.

These cognitive benefits are not limited to children, however. Listening to music while completing tasks has been shown to improve memory recall and processing speed in adults who are older as well.



---

2. Music is addictive in a way similar to food.

Science shows that music has an addictive quality comparable to that of food and other addictive actions or items. When someone listens to a song, the brain's reward system reacts, creating an emotional arousal and releasing a "pleasure chemical" known as dopamine from the striatum during peak moments.

Those who find joy in music are likely familiar with a sensation of shivers or chills physically experienced in the body when a piece of music hits its most pleasurable bars. This sensation, known as frisson, occurs when dopamine is released from the brain's ventral striatum, a neurological process similar to the one experienced by those who are addicted to certain chemical substances.
​


3. Different music genres and types have different psychological impacts.

Different genres of music actually provide people with different mental benefits. For example, the sultry downbeats of smooth jazz have a calming, relaxing effect on the mind, while the narrative themes often present in rap songs may help listeners deal with the effects of depression.

In addition, some studies indicate that a person's taste in music may be a strong indicator of his or her personality type. One study from 2006 showed that an individual's list of top 10 favorite songs could reasonably be used to determine that person's level of openness to experience, agreeableness, extraversion, emotional stability, and conscientiousness.
​


4. Music improves social bonding.

In addition to providing insight into people's personalities, music can be a useful tool in facilitating bonds between them. Attempting to synchronize musically with others, whether through beat or harmony, has been shown to encourage positive feelings between people. Alternatively, playing instruments in a band or singing with others in a choir requires a cooperation that generates trust.

Research has also shown that the area of the brain linked to empathy is triggered by music. This allows people to be more understanding of, and sympathetic to, others. Within a social group,

listening to music

together has proven to be positively correlated with social cohesion, such as that which takes place in family or peer group settings. Appreciating the same song as another person also tends to increase the likelihood that we feel affection toward them. This may be because musical tastes are seen as communicating personal values which we may have in common with others.

​

---

5. Music can improve your mental state.

Music is known to have psychotherapeutic benefits as well. Listening to particular songs can help reduce stress levels in people living with anxiety by triggering the release of biochemical stress reducers. Music also induces a therapeutic, hypnotic state that eases the symptoms of migraines.

For those who struggle with depression, certain genres of music - like meditative and classical - can instill uplifting feelings, leading to alleviation of the disorder's symptoms. In general, music can also be used to elevate mood and connect people to emotions, regulating their moods and making them more self-aware.
​


6. Music can boost a workout.

Individuals looking to add a little more power to their daily workouts can use music to boost endurance. One study showed that those who synchronized the movements of their fitness routines with music were able to perform for longer periods of time.

Cyclists who listen to fast-paced music were more likely to bike harder while riding stationary bicycle equipment. Runners were shown to run faster and feel a greater degree of motivation. Research suggests that this phenomenon is due, in part, to our mental distraction from the exercise while listening to an enjoyable song.
​


7. Music can reduce the sensation of physical pain.

Perhaps one of the most remarkable benefits that music has to offer is its ability to reduce the levels of pain felt by people who have conditions like osteoarthritis, rheumatoid arthritis, and disc problems. Some people choose to use music as an assistive treatment for chronic pain. Additionally, some women are opting to use music therapy during childbirth as a way to reduce the use of pain-reducing drugs.

Scientists have not determined the exact cause behind music's ability to soothe those in pain. However, some professionals suggest that these effects may stem from music's tendency to trigger the release of endorphins, relax the breath and slow the heartbeat, and provide patients with some semblance of control in difficult situations.
Powered by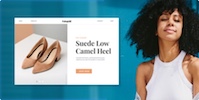 Create your own unique website with customizable templates.