It's a feeling that many performers are familiar with: a racing pulse, trembling hands and knees, nausea, and the inability to sing or even speak without a tremor in your voice. Performance anxiety, known more commonly as stage fright, is a common occurrence among musicians of all experience levels and courses of study. Stage fright can be incredibly inconvenient for talented musicians focused on performing to the best of their ability in front of an audience.

Although there is no simple way to reduce the effects of stage fright, the following seven tips may help nervous musicians to regain some of the calm and control that will allow them to give the confident performance that they know they are capable of delivering.
​


1. Commit to maintaining a positive attitude.

While the suggestion that a musician should maintain a positive attitude before a performance may seem obvious, it can be an easy thing to forget when one is faced with the anxiety and self-doubt that can occur during a bout of stage fright. Musicians should attempt to recognize when they are engaging in negative or unrealistic thought patterns, such as all-or-nothing thinking, overgeneralization, and catastrophizing. Practicing mindfulness may help to diminish the impact of these feelings, as mindfulness can allow a musician to focus and cultivate a self-awareness that creates inner peace and greater confidence.



​2. Show up well-prepared.

Putting in sufficient practice time before a performance is crucial in reducing the effects of stage fright. Musicians who dedicate themselves to practicing become familiar and comfortable with the songs that they perform, leading to less anxiety when it comes time to play on stage. Musicians should diligently use the months leading up to a performance to practice and memorize the mechanics of a song. Once the day of the performance arrives, they should ensure that they do not make last-minute changes and have faith in the work that they have put into their songs.
​


​3. Experiment with smaller performances first.

For some musicians, the idea of playing on a stage to a large audience can seem daunting, but nonetheless it is often a necessary component of pursuing

music

on an advanced level. Some musicians find it to be less stressful to explore the world of performance on a smaller scale before a big show. Performing intimate concerts for friends and family, appearing at open mic nights at restaurants or coffee houses, and serving as a guest player for another band's show may help musicians to make an easier transition into the world of large-scale musical performance.

​

4. Record yourself to gain a different perspective.

Experienced musicians often record themselves in order to objectively listen to their work and gain a more well-rounded idea of the areas in which they can better themselves. While performing, musicians' attention must be focused not only on the technical aspects of their performance, but also on the fluidity of the sound that they are creating. It can be difficult to get a comprehensive idea of your strengths and weaknesses if you do not make a habit of checking in with yourself through recording. Listening to the music that you play from this perspective will allow you to perform better and have a stronger conviction in your abilities, creating less anxiety prior to a performance.



5. Keep yourself healthy and well-rested.

​Exercise, adequate nutrition, and healthy sleep habits are an important part of combatting the effects of stage fright. Some studies suggest that a lack of sleep contributes to the development of anticipatory anxiety—the same kind of stress that one feels before an event such as a presentation at work or a musical show. Research has also shown that diet and exercise are linked to one's ability to fight off stress. Musicians should use this knowledge to create a healthy lifestyle for themselves that is conducive to fighting off anxiety in general, reducing the likelihood that they will suffer from stage fright.
​


6. Distance yourself from the idea of perfection.

One mistake that some musicians make that can greatly increase the likelihood of developing stage fright is making perfection the main goal of their performance. While aiming for perfection is an acceptable goal during practice, it can place intense, unnecessary pressure on a musician during a public performance. A goal of that magnitude is not only nearly impossible to attain, but it may cause musicians to perform worse than they would have otherwise, leaving them feeling disappointed in the experience and more nervous when faced with future performances. While it's fine to pursue perfection during practice sessions, once performance day arrives musicians should focus on enjoying themselves and celebrating their accomplishments in order to help mitigate performance anxiety.



7. Remember that stage fright is common among musicians.

​While many professional musicians make an effort to keep their feelings of stage fright under wraps during their careers, plenty of high-profile musicians have been affected by stage fright throughout history, a fact that can be helpful for less experienced musicians to know. Big-name artists such as Adele, Eddie Van Halen, Brian Wilson, Cher, and Ozzy Osbourne have all been vocal about their struggles with stage fright. Even classic performers such as Frederic Chopin and Renee Fleming have admitted to experiencing their share of performance anxiety. With this in mind, it's important for musicians of all levels of experience to remember that just because they experience stage fright does not mean that they cannot still give incredible performances.
Powered by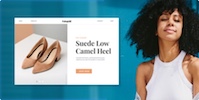 Create your own unique website with customizable templates.