What do musicians Beck, Paul McCartney, and the late Prince have in common? They have all played multiple instruments on their albums. Prince was a particularly skilled multi-instrumentalist and was rumored to be proficient in roughly 27 different instruments. Although this is amazing, it is not atypical for a musician to be skilled in playing a wide variety of instruments.

For those who have successfully mastered playing one

instrument

, it may not have occurred to them that they should learn to play even more instruments. Some ambitious musicians even seek to learn more than one instrument simultaneously. While embarking on playing multiple instruments can be time consuming and include additional costs, there are many who are up for the challenge. Here, we'll explore the various challenges and benefits of becoming a multi-instrumentalist.

---

Is It Right for You?

Deciding whether to learn to play multiple instruments does not have to be difficult, as the main requirement is a desire to learn. When making the decision to play multiple instruments, the first consideration should be time. You will need to be realistic about how much time you'll need to set aside to learn a new instrument and how much it will cost. The cost must also be weighed against the price of your instrument and any associated supplies. If all of these logistical concerns can be easily rectified, then taking up a new instrument may be a good idea.
​

Benefits of Playing More Than One Instrument

One of the main benefits of learning multiple instruments is the fact that the

Internet has made it much easier to access lessons from home[LF1]

. There are a plethora of music tutorials, online instruction websites, and general information on practically any instrument that you're interested in playing. Nowadays many musicians are self-taught, and once a person learns to play one instrument, they often end up wanting to play more.

Another benefit of playing more than one instrument is the opportunity to work more as a professional musician. If you want to play professionally one day, being a multi-instrumentalist will undoubtedly make you more marketable in the music industry. Even if you wish to teach music, learning multiple instruments will increase your earning potential and expose you to various types of students. The opportunity to play with a band is another potential benefit of learning to play different instruments, as you can be substitute for missing band members should the need arise.

Playing one instrument well will also set you up for success when learning to play a new instrument. For example, some musicians use what they already know about playing one instrument to get creative with the new instrument. Their creativity will result in a unique sound due to the discriminating ear of the multi-instrumentalist.

---

A Word of Caution

​While playing a multiple instrument offers a wide range of benefits, there are a few things to be mindful of before you embark on your journey. One of the main issues involves playing many instruments, but not playing any of them particularly well. This is not common, but it is a problem that can result from a lack of focus, and it typically occurs when musicians become bored after the initial learning stage.

If you have already mastered one instrument, it may be difficult to separate what you already know from what you are trying to learn. When this happens, you may find it difficult to learn new techniques, and it will require a great deal of concentration to keep the techniques separate. An experienced teacher who understands that you play multiple instruments should be able to help you to separate the techniques.

Of course, most music instruction comes with a cost, especially if you want to play well enough to play professionally one day. The more instruments you learn, the greater the cost, so it's important to consider this before taking more than you can comfortably manage. While on the subject of management, it's also wise to ponder the time commitment involved, especially if you're an adult with professional obligations or a child who participates in other activities.

Patience is a must when learning multiple instruments. You may find that although you've learned other instruments with ease, you may struggle with learning a particular instrument. If you lack patience, you may become frustrated and give up prematurely. Understanding that all instruments have a different learning curve is key.

It's certainly fine to play only one instrument really well, but playing multiple instruments opens up a world of possibilities and opportunities. Through proper instruction and adequate resources, learning to play multiple instruments can be hugely beneficial and enjoyable.

Powered by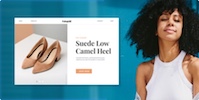 Create your own unique website with customizable templates.