​Unfortunately, many school boards—particularly those feeling the pressure of tight budgets—seem to have concluded that music is not a vital subject. Across the country, school administrators have slashed budgets for music programs in an effort to put the money toward academic programs they have deemed more essential.

This problem is not limited to one area, or one school board; it has spread across the country in recent years as the recession rocked the economy and schools have had to scramble for funds. In 2009, California closed the music departments in nearly half of its 10,000 public schools when it cut over $109 million from the music budget. Less than 20% of New York City students receive music instruction in school, thanks to the budget cuts that decimated their music program. Similar stories can be found in Florida, Arizona, and other states reeling from a loss of funding and struggling to provide a quality education.

How can parents help their local school offer quality music programs?
​

1. Find out the current situation.

​A quality music program should be comprehensive and sequential. It should be guided by sets of academic standards established by federal, state, and local governments. The program should include instructional time, qualified music teachers, and appropriate resources, including instruments. Before you begin to advocate for the establishment or improvement of a music program at your child's school, find out what is already being offered—if anything. Does the current program teach based on the standards established the state? Are there grade level criteria that the students are evaluated against? How many hours a week does the student receive instruction in music? Is the teacher a qualified music instructor? Set up a meeting with the principal to discuss your concerns regarding music education at the school, and find out what specific needs they may already be aware of. Parent Teacher Associations (PTAs) can also be good resources.
​

2. Speak with the music teacher.

Once you've informed the principal of your intentions to help bolster the music program, speak with the music teacher. Make an appointment—don't just show up and corner the teacher! Find out where budget shortfalls may be occurring. Does the program have sufficient resources for all the students? Is the classroom equipped with current textbooks, musical instruments, and music from around the world? Discuss how funding is made available to the music department. Is it shared between schools? Does the art program split funding with the music department? Join any existing fundraising efforts to support music opportunities and volunteer to spearhead new endeavors to raise money.
​

3. Explore community involvement opportunities. ​

Quality music programs must also include interactions with community music organizations and musicians. Find out if students are provided with opportunities to attend concerts and performances at local venues. Does the current program include field trips to hear professional musicians? What opportunities does the music program offer to allow students to engage in discussion with musicians through classroom visits or community performances? Is professional development provided for music teachers to help them stay current on best practices in music instruction? If you have contacts within the community, see if they would be willing to support the school's music program.
​

4. Act on your findings. ​

​Once you have begun conversations with the individuals in your school who are responsible for the music department, act on the information you have received. Talk to other parents to spark their interest and garner support, as well as to enlist them in helping with your efforts. If you have a PTA organization at your school, attend meetings and speak up about what you've learned and see if others share your concerns. Promote the music program in the community and solicit community support in providing funding and supplies. Share with others the importance of a strong music program and seek out opportunities to be your school's music advocate.

Parents can serve as a tremendous resource for teachers and schools. By becoming an advocate for music education, you can help teachers and schools obtain the resources they need to build a comprehensive, quality music instruction program. Schools need (and want) the support of parents, and parents have the chance to improve their child's school—both for the sake of their child and other students, and for the entire community.

Music education has proven benefits

. It teaches students to embrace the beauty in the world around them, it allows them to express their feelings, and it can be a wonderful way to create community. In addition, students who study music have marked academic improvement, are less likely to drop out of school, and are generally happier overall. By working to ensure your child's school offers quality music education, you are helping to improve the future for all children in your community.
Powered by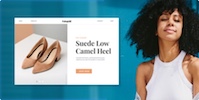 Create your own unique website with customizable templates.