​Over 20 million Americans play the piano. Thus, it's no wonder that learning to play a musical instrument is at the top of many people's list of goals. There are numerous benefits of learning to play an instrument, including improved confidence, brain stimulation, and more. Some have always had their heart set on playing a specific instrument, while others have a hard time narrowing down their choices. Read on to find out some of most popular instruments for beginners.

After you have made the decision to take up an instrument, your next priority should be to pick one that matches your overall goals. While some adults may think that learning an instrument will be more difficult than it would be for younger music students, this is not necessarily true. If you have an interest in learning to play an instrument, you should pursue it.



---

Considerations When Choosing an Instrument

​The main things to consider when choosing an instrument are what you hope to accomplish once you've mastered it, your motivation for learning to play, how easy it will be to learn, and what your overall goals are. Perhaps you want to perform live one day or would like to play music in your spare time as a way to relieve stress. Whatever the reason, you should contemplate the motivation behind wanting to attempt this new endeavor because that will help you persevere throughout the learning process.

Another important consideration is your budget limitations in terms of both the instrument and instruction. You should research the cost of a quality instrument and factor in regular instrument maintenance. Some instruments are relatively inexpensive, yet offer high quality, while others are pricier and indicative of better quality. Used instruments are sometimes fine to use when you are just getting started, but they may need to be replaced as you become more advanced. Obtaining proper instruction can also be costly, so you should have a general idea of what you can reasonably afford and what level of instruction you intend to receive in that price range.

You should not disregard the importance of scheduling, as you will need to ensure that you have enough time to not only attend lessons, but to practice, as well. Practice will reinforce what you've already learned, and it will help you to hone your skills over time, so it's key to schedule accordingly. Depending on the instrument you choose, you may find that you have to travel further for instruction, so this must also be a consideration when scheduling.
​


Challenge Yourself


​Once you become clear on the basic considerations, it's time to choose an instrument. Even those instruments that are considered easy to master can be challenging for beginners, so it's important not to choose solely based on how easy you think the learning process will be. Don't be afraid to challenge yourself. If you strongly desire to learn an instrument that may be seen as difficult, you shouldn't be discouraged from attempting it.

According to First Tutors, some of the most popular instruments to learn include the guitar, piano, and drums. Each of these instruments has a number of variations, and it should be fairly easy to find a qualified instructor.

The piano is considered one of the most adaptable musical instruments. Used in nearly all genres of music, the piano is one of the best instruments to play if you're considering a career in music. If you decide that you want to play the piano, many experts believe it is best to begin with a traditional piano rather than an electric keyboard.



---

The Guitar a Popular Choice

​Another popular choice for those looking to learn to play an instrument is the guitar. Like the piano, the guitar is very versatile and can be played either solo or with accompaniment. Guitars also have the distinct advantage of being portable and relatively inexpensive. Since rock and pop music use guitar sounds so frequently, it's not surprising that this is one of the most popular instruments to learn. Guitars are available in bass, acoustic, or electric versions, and a qualified instructor can advise you about which one would be most appropriate for your goals.

The drums also made the list of the most popular instruments to learn. Used in many genres, the drums will enable you to use your skills in a variety of settings. Learning to play the drums is also rather easy, although it may initially be an annoyance to your housemates or neighbors during practice.

No matter which instrument you choose to learn or whom you choose as your instructor, always be sure you are engaged and that you are thoroughly enjoying the learning process. With proper research and dedication to the process, you are certain to reach your musical aspirations.

Powered by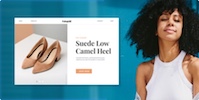 Create your own unique website with customizable templates.