The Internet is full of YouTube success stories like the boy who won a record deal after posting a video of himself playing his dad's old guitar; the girl who taught herself piano and scored a world tour; or the garage band that landed a gig on a morning talk show thanks to a cell-phone video. Musically talented children seem to be everywhere today, but this is nothing new. Mozart, for example, was well into his career as one of the world's most accomplished composers and musicians by the time he was 5. Liszt has a similar story, and other childhood prodigies have filled the pages of history.

While most parents hope that their children are musically gifted, how can you tell if your child actually has an unusual talent in this area?


1. Seek outside counsel.

In many cases, musically talented children have parents who aren't musical. Therefore, the parents don't realize that their child is out of the ordinary and fail to seek the additional training opportunities their child needs to develop his or her skills and thrive. On the other hand, more musically astute parents may over-estimate their child's talents and abilities and push them to achieve more than they are ready for.

One way to objectively judge your child's talent is to have him or her play for an outsider who is not related to you. Then, you can take your cue from this person's reaction. Is he or she awed at the skill your child demonstrates? Does he or she express disbelief at your child's age and ability? If you have asked a music instructor to listen to your child perform, you can ask him or her whether your child performing at a level above other students the same age. Whomever you ask, make sure this person will be honest with you about what your child is truly capable of accomplishing.

---

2. Observe your child's habits. ​

A child who is truly musically gifted will be more likely to make music a focal point of his or her life. He or she will be playing an instrument at every opportunity, often to the point where it drives his or her parents crazy. Instead of running outside to play, children with exceptional musical talent head to their instrument to practice their latest song, create new pieces of music, or just "jam."

Even at young ages, musically gifted children display a passion for music. If you notice that your 2 or 3 year old is obsessed with listening to certain songs or feels the need to constantly sing along with the radio, this might be a sign of budding musical talent.

3. Look for early skills. ​

​Compare your child to other students the same age. When responding to music, does your child keep a steady beat, sing on key, or demonstrate good coordination? Children who can master these skills before age 3 often grow into accomplished musicians. In addition, gifted musicians can sing on pitch and hear and repeat musical patterns easily. They can also tell when someone else is out of pitch and when rhythms are off.

---

4. Track their progress. ​

While all parents search for ways to

make their child's practice time more effective

, parents of a musically gifted children struggle to fill their children's practice time with work that is challenging enough. Exceptional music students can master concepts quickly. What may take a proficient student a week to master may only take a matter of days for the musically gifted child to perfect. They often play pieces correctly, with proper intonation, dynamics and tempo, with little instruction, far ahead of their counterparts.

Parents are natural cheerleaders for their child's talents. The same parents who cheer when their child says their first word will be awed when he or she performs "Hot Cross Buns" on the recorder. However, discerning whether your child has an exceptional musical talent is a challenging job by any standards. Be sure to make objective observations of your child's behaviors and seek outside counsel regarding their musical proficiency before you come to any conclusions. And remember, you don't have to be a child prodigy to enjoy all the

benefits that learning a musical instrument can provide

.
Powered by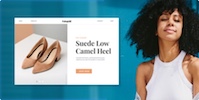 Create your own unique website with customizable templates.