Music is powerful and is a part of almost every aspect of life today. Oftentimes, however, music simply becomes part of the background noise. Instead of just letting music fill the air with sounds, use the lyrics to help launch discussions between you and your child.

Not only will this give you a chance to connect, it gives you a glimpse into the things that are important in their lives and will help children develop the skill of listening critically to music. It offers an opportunity to ask, "What does this song mean?" and may inspire your child to evaluate the content of the music they enjoy.

Next time your child climbs in the car and takes control of the radio, don't tune out. Tune in to the song and look for ways to start a conversation once the music is over. Don't be afraid to turn off the radio and start talking. Not sure how to begin? A simple, "How did that song make you feel?" is an easy way to begin the conversation.

Want to jump-start a conversation without waiting for a song to come on the radio? Dig out your old CDs or queue up some of these songs on

your playlist

and start listening (and talking). Some songs lend themselves to a discussion about particular themes or ideas. Here are a few to help you get started:

​

---

What a Wonderful World - Israel Kamakawiwo'ole

This lovely rendition of Louis Armstrong's classic song opens possible conversations with your child about multiple topics. With potential talks about the environment, conservation, history, and geography, this song can be a springboard in many directions. Explore ideas about what makes the world wonderful and their dreams for the future.

Looking for more discussion topics? Israel Kamakawiwo'ole died young as a result of severe obesity. Talk about the importance of healthy eating, being a friend to those who may struggle with their weight and other health related issues.
​


Dear Jessie - Madonna ​

Performed by the queen of pop, this stroll through your childhood's memory lane is a chance to expose your child to the classic sounds of the 80s. Written as a lullaby, it weaves a magical tale of mermaids, fairies and elephants.

Listen to the song and make up your own version of a bedtime story, and talk about what magical lands live in your child's imagination. If your child is older, talk about differences in musical styles and sounds and compare the music of today with the music of your childhood.



Space Oddity - Chris Hadfield

One of the most versatile songs on the list, Space Oddity gives parents a plethora of conversation-starters that will work with kids of all ages. Everything from space and gravity, perspective (living inside the space ship versus living outside of it), and the wonders of planet earth can be addressed.

In addition, this song has been covered by several artists. Consider sharing different versions of the song with your teen and talk about musical license, interpretation of songs, and other music industry components.
​


Brave - Sara Bareilles

The lyrics in this catchy song lend themselves to a discussion about verbal bullying. This subtle form of bullying is referenced in the song during the line, "nothing's gonna hurt you the way words do." It can also be a powerful tool in a discussion about the impact of words on others.

In addition, the song springboards a discussion about bravery. Talk with your child about what bravery looks like, who in your community or circle of friends is an example of bravery, or what things they would say if they "let the words fall out."
​


Happy - Pharrell Williams

In addition to being a great get-up-and-get-moving song, Happy lets you find out what makes your child happy. How do they express their happiness? Have they ever been so happy they broke out in a dance? What does happiness look like?

Williams' song uses similes and metaphors to describe his happiness. Do his examples make sense? What line in the song most resonates with how your child feels when they are happy? Use this song as a conversation-starter about emotions and mood, and how a peppy song can affect the way you feel.
​

Home - Philip Phillips

Another fun song to sing along to, Home describes a friendship that is full of encouragement and hope. Perfect for a discussion about what home looks like, the importance of having good friends, and how to be a friend, kids of all ages will identify with the need for someone to say, "You're not alone." Conversations from this song can include ideas about where they seek encouragement, and how they can always come home when they need help.

Car ride discussions are often some of the most productive talks: your child is a captive audience in the car, and song lyrics provide an easy topic list of things to talk about. Using music to start conversations with your child offers another opportunity to discover what your child is thinking.
Powered by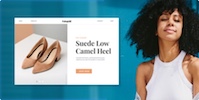 Create your own unique website with customizable templates.