​The recorder is a staple in America's elementary schools. In classrooms across the country, you will see students diligently practicing "Hot Cross Buns" or "Mary Had a Little Lamb" on this unassuming plastic instrument. But why do so many teachers use the recorder as part of their music curriculum?

1. Cost


​While a high-quality recorder can cost several hundred dollars, the cheapest version (at less than $1 per instrument) can still produce lovely music. This low price-point makes it possible for every child in a classroom to have his or her own instrument on which to learn and practice—in comparison to the hundreds of dollars that parents and school districts would have to pay for any other instrument.

---

2. Ease of playing

​The simplicity of the design and the ease with which people can play the recorder make it perfect for children. Unlike other instruments, recorders don't require players to learn any special technique to produce a sound—the musician must simply blow into the mouthpiece. This ease of use enables children to play without the stress of remembering how to manage an additional skill. In addition, the recorder's dimensions work well for smaller hands, thus eliminating the need for a special child-sized version.

3. Early introduction to music theory

​When children learn to play the recorder, they acquire a host of valuable skills, such as reading music, identifying musical notations, keeping time, and playing in a group.

Competency in these areas serves as a foundation for a lifetime of learning and achieving

. For example, mastering the basic elements of music through group play can make it more enjoyable and lead to greater engagement. And while the simplistic songs that young students learn may seem to serve little purpose, they actually teach basic musical patterns from which more complex musical scores evolve.

---

4. Gateway instrument

​Finding success with one instrument can encourage children to try additional instruments. Because it is relatively easy to play, the recorder often leads students to take up other wind instruments, such as the flute. It can also spark an interest in string or percussion instruments. And while many children will leave the recorder once they are old enough to join a school band or orchestra, the musical foundation they have established while learning the recorder, like committing to regular practice, paying attention to technique, and caring for their instrument, will help them as they learn new instruments.

5. Listening skills

​Early childhood experts agree: musical training can develop a child's listening abilities. And giving children the opportunity to explore the different inflections of voice and sound can be invaluable. Recorder lessons help children learn to imitate and invent sounds, a skill that translates easily into verbal skills. Musical dialogues can also mimic conversation, creating wonderful storytelling opportunities for students to share and enjoy. For example, children can use the recorder to emulate the wind, birds, spooky noises, and whistles. They can also sing while playing and tap their recorders to create additional sound effects.

---

6. Enjoyment

In addition the many educational benefits of learning to play the recorder, perhaps the most important thing that students gain is the idea that music can be fun. As a result of the recorder's popularity, there are numerous instructional materials available for teachers, with plenty of novel ideas about how to make music time enjoyable. One such program, Recorder Karate, lets children earn belts, compete in musical "sparring" exercises, and master complex fingerings—all based on a martial arts theme that brings a joyous physicality to the music lesson. For such an unassuming piece of plastic, the recorder has the power to ignite a lifelong love of music in children.

Those who consider themselves "serious" musicians often disparage the recorder as simplistic and juvenile. This unfortunate characterization has relegated the recorder to memories of squeaky performances in music class. However, many modern musicians can trace the start of their musical careers to the days spent mastering this simplistic plastic instrument and the first time they played "Hot Cross Buns." Perhaps one day, the recorder will undergo a rebirth, and people will flock to recorder concerts put on by adults. Until that time, however, recorders in classrooms around the world will continue to introduce another generation of children to a love of music.
Powered by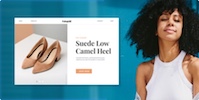 Create your own unique website with customizable templates.