​It's a familiar cadence, one learned by generations of students during their early childhood years. The tune is instantly recognizable, and within a few notes, most people could name the song. It knows no boundaries; it has been sung by rich and poor, by people of every race. Even decades after learning its simple refrain, people can sing along without missing a word. The song? The ABC Song. Chances are good that even now, you can hear the tune in your head: "A, B, C, D, E, F, G . . ."

Scholars have long recognized the connection between music and memory, but only recently have they begun to understand how (and why) the connection is so strong. According to research, music helps fuse connections, evoke emotions, and help the brain store vital information. Music has been used to help seniors battling Alzheimer's, moderate people's moods, and increase productivity.

Children today are exposed to music everywhere: video games, television and movie soundtracks, in stores, and on their phones. To take advantage of this powerful learning tool, you must use music that your child can relate to. Finding ways to adapt current styles of music to meet a child's learning needs will not only help their memory improve, but it will help develop framework within their brain that will allow them to think differently in the future.

​

Some

positive effects of music

on the brain include:

Improved memory retention
Improved communication skills
Extended brain plasticity
Advanced processing skills
Strengthened white matter connectivity
Increased blood flow in the brain
Thickened gray matter within the cortex
Improved elasticity in the aging brain

As science continues to unlock the secrets of music and its connection to the brain, it is increasingly evident that music plays a key role in brain development and function. To facilitate this growth in your child's brain, you can help develop the connections between music and memory with a few simple activities. As an added bonus, the activities are more fun and games than educational, making them seem less like learning and more like playing. So how exactly can you help improve your child's memory by using music?
​

---

1. Take a musical learning journey.

​Match music to the material you're learning. Exploring the far reaches of space? Play quiet, contemplative music as you read about the galaxy. Encourage your child to close their eyes and imagine traveling along the Milky Way as the music sets the stage. Find ways to incorporate music with your child's imagination.
​


2. Merge music with information.

​As you talk about specific skills or information with your child, attach specific shapes, colors or identifiable clues to them. Play soft, classical music in the background. The next time you study those skills, use the same background music and color/shape recognition tools to reinforce the skills.
​

3. Pump up the bass.

​Teach your child to identify the bass line—that booming, solid sound that anchors the song. Let your child move with the beat of the music. Discuss how the music makes them feel and how the different bass beats change the style of dancing. That driving drum beat helps cement strong, solid concepts in your child's mind. One way to use the bass line is to develop a list of verbs that describe the music. With every beat, have your child recite the words on their list.
​

4. Associate tasks with tunes. ​

​Memorization of lists can be challenging, but putting the information to familiar tunes can help jog your child's memory and keep facts straight. Raps and chants are ideal for memorizing information and are a perfect avenue to learn the multiplication tables, states and capitals, the presidents of the United States, and more. Have your child make up their own song, replacing the lyrics of a familiar tune with information about their topic.
​

5. Go for a walk.

Take your child on a walk for some extra brain-boosting exercises. When you get back, turn on some nature sounds or light classical music. Have your child think about the things that they saw on their walk and write down some of their favorites. For even more memory work, let your child listen to some of their favorite tunes while walking. After the walk is over, listen to the songs again, and identify things that they remember from their walk.

It is no surprise that musical memories are some of the most powerful. A simple song can instantly transport you to a different time and place, bound by the connection of memory. Harnessing the powerful connection between music and memory is an effective way to help your child develop their cognitive abilities. By helping your child develop memory connections, you are giving them anchors that will help them retain a multitude of information.

Powered by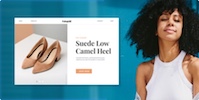 Create your own unique website with customizable templates.