Every year, parents happily sign their child up for band, or orchestra, or some form of music lessons at school. Other parents set up private lessons for their child to master playing a particular instrument, excited about the potential for musical greatness.

However, every year, more than 50 percent of students who began the year in music class will drop out, never to return to the musical arts again. What happens during that year? What makes the difference between the child who elects to stay in music lessons and the one who decides they've had enough? More importantly, perhaps, is the question of what can be done to ensure students stay in music class.
​

Articulating the Problem

Ask anyone who's dropped out of music class why they made the decision and you'll likely get a variety of reasons, but no real answer. As a result, it is difficult to combat the problem. Reasons given by students to explain why they dropped out may include:

"I'm not very musical. I guess music just isn't my thing."

"I'm super busy. I play soccer four nights a week and don't really have time to practice."

"I hate practicing. Why do I need to play the same song over and over?"

"My teacher is lousy. He never says anything except, 'Start over.'"

In reality, students may not be able to articulate why they are dropping out of music; it simply becomes easier to use a standard answer. Behind the vague reasons that are given for stopping music lessons, however, there are some concrete explanations that may explain why so many students give up their musical interest. Understanding the underlying reasons for dropping out of music school can help parents and teachers meet the unspoken needs of their students and prevent them from leaving music class.
​

---

1. Music is not given equal weight with other courses. ​

​No parent would even dream of allowing their child to drop out of math after only one year, yet that same child has no problem convincing their parents and teachers that "music just isn't for me." If music was given the same priority as other academic subjects, fewer students would drop out. Playing an instrument, like any other skill, requires training and practice.
​


2. Students don't see any progress.

​Unless students are given the tools and techniques to improve, they will see little forward direction in their music. Teachers who give their students an understanding of how, why, where and when to practice are setting their students up for success. If students are given ownership over their own learning, they are less likely to become frustrated and more likely to continue their musical journeys.
​


3. Students (or their parents) feel they have no musical ability. ​

​Many students who feel they don't have any musical talent are simply not being taught how to practice and excel. With proper training, almost all students can become proficient musicians. Not every student will become a famous musician, just as not every football player will make it to the Super Bowl. However, there is still benefit and validity in the process.
​


4. Music class becomes boring.

​No one enjoys participating in an activity that seems irrelevant or outdated. Unfortunately, music class can sometimes feel that way. Provide opportunities for your children to play music that they are interested in. Retail and online music stores sell sheet music of contemporary songs; invest in some of your child's favorite pieces.
​

---

5. The summer drain affects music, too. ​

Many studies have demonstrated how, without consistent practice, students can actually lose valuable educational ground over the summer. The same phenomenon happens musically, as students who stop their lessons or classes for the summer typically stop practicing as well.

Students often feel as though it is not worth the effort to "relearn" how to play their instrument and simply stop trying. Help prevent this by encouraging your children to play their instruments occasionally during school breaks. There is no need for long practice sessions or charting their progress; just taking a few minutes once a week to play a piece they enjoy will help students maintain their abilities.
​

6. No one ever hears them play. ​

Music is meant to be shared. Part of the joy of having musical ability is performing for others, either alone or as part of a group. Teachers who do not offer their students frequent performance opportunities are robbing them of the satisfaction of sharing their talents. Encourage your child's teacher to schedule performances quarterly. Set up regular performance opportunities - even if it's just for a few family members or friends - and celebrate your child's accomplishments.

Parents and teachers must work together to create moments which

engage students in learning

and inspire them to continue their musical journeys. Encouraging students to practice, placing a priority on music lessons, and offering additional music exposure to students are all ways that parents can support the work of music teachers. Music teachers who allow their students the opportunity to perform, who engage students in music that is relevant and interesting, and who teach students how to improve are setting the stage for students to enjoy a long and satisfying musical voyage.
Powered by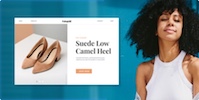 Create your own unique website with customizable templates.