​No matter whether you're a long-time musician, a new music student, or somewhere in between, people who are passionate about music often consider practice or performance an important part of daily life. However,

travel

can make practicing some traditional instruments difficult, leaving a musician on a trip without an outlet for creativity.

If you are a musician who is planning to travel soon, but don't want to sacrifice your ability to make music while away from home, the following six instruments are easy to take with you no matter where in the world you go.

​

Ukulele

A lightweight, hollow-body instrument commonly associated with the Hawaiian Islands, the ukulele has an appearance similar to that of a miniature acoustic guitar. It features four nylon strings and is usually made out of wood, though plastic models are also available. The ukulele comes in four sizes, with the 30-inch baritone being the largest and the traditional soprano being the smallest at just 20 inches long. The instrument is notable for being fun, inexpensive, and relatively easy to learn how to play.



Hand drums

There are many options for the percussionist who wants to take an instrument on the go. While they do not produce the same sound as the standard drum kit, hand drums like the West African djembe are a practical option for travel. Although traditional djembes are made from a goatskin stretched over a wooden body, a hardier, more functional option for the traveling drummer is a djembe made from fiberglass and equipped with a metal tuning key. Another ideal hand drum for the traveling musician is the mini cajon (Spanish for "box"), like those designed by the instrument company Meinl. While standard cajons are large enough for a drummer to sit on when playing, the miniature version from Meinl is just under 9 inches tall and almost 6 inches wide. These birch wood instruments have a warm tone and produce a crisp sound that make them ideal for accompanying other musicians on the road.



Traveler guitar

Guitarists of all ages can bring their craft with them wherever they go thanks to a modified version of the instrument designed specifically with the traveler in mind. One of the best acoustic options is the Backpacker guitar, made by C.F. Martin & Co. Available in both classical and steel string form, the instrument has a slimmed-down body design that makes it perfect for storing in a packed car or in the overhead compartment of a plane. Although the skinny body of the wooden guitar prevents it from producing the louder, fuller sound of a standard size acoustic, it has the benefit of weighing only two pounds, making it extremely portable and the perfect option to bring along on outdoor excursions.

Alternatively, electric guitarists may be interested in the Ultra-Light Electric made by the company aptly named Traveler Guitar. At 3 pounds and just 28 inches long, the compact Ultra-Light produces a sound identical to a full-scale electric guitar and comes with a removable leg rest frame for functional lap playing. Musicians can pair the Ultra-Light with a mini amplifier and have the freedom to shred on the guitar anytime, anywhere.



Harmonica

For its size, the harmonica has a lot to offer the traveling musician as it spans three octaves and can play both single notes and chords. The typical beginner's harmonica is the 10-hole diatonic type in the key of C—the version most often played in music genres like folk, blues, and pop. Though a harmonica needs to be in the right key in order to most effectively accompany other instruments during a song, these metal mouth organs are small enough to stuff in your pocket, making it easy to fit a set of them with a wide range of keys into a travel bag.



Ocarina

While many standard wind instruments like the flute and clarinet are already small enough to take on trips, they can be expensive to replace or repair if they are lost or damaged. For this reason, the ocarina is an excellent, economical option for a wind instrument player who wants to make music while traveling. Ocarinas are small, rounded vessel flutes with a total of 10 holes—two for the thumbs and eight for the fingers. They are made from plastic, terracotta, or even metal, and produce pure notes in a limited range. Some versions are highly decorative, and musicians may choose to wear them around the neck on a string for convenient carry.



Your Voice

​Arguably the simplest and most often-forgotten instrument that musicians can take wherever they go is their voice. Through singing lessons and practice, musicians can learn to develop a controlled, melodic vocal tone welcome in any musical setting. Singing can also lead to a variety of emotional, social, and health benefits for the singer. Studies show that singing can strengthen the immune system, improve the body's blood circulation, reduce stress, and even boost self-confidence. Additionally, singing in a group is a great way to make friends and enjoy the wonderful social aspect of music while on the road.


​Musicians, whether they are amateur players or professionals, occasionally have to bring their instruments on a plane trip. However, while air travel is an extremely safe method of transportation for people, it can often lead to lost or damaged instruments. Musicians who wish to make sure their instruments arrive safely should keep the following helpful tips in mind when planning their next flight:
​


Follow any Transportation Security Administration (TSA) rules

Before taking their instrument on a plane,

musicians

need to be aware of the relevant guidelines set by the TSA. According to the organization's website, all instruments must undergo a security screening. Musicians who bring an instrument as a carry-on item must present it for a physical inspection at the airport's security checkpoint. At this time, owners should communicate to TSA agents any special guidelines for handling their fragile instrument. If checking their instrument as baggage, individuals should be sure to label it with written instructions describing how TSA agents should handle the instrument while examining it and then restoring it to its case.

Arrive early if you plan to bring your instrument as a carry-on

In 2012, the US Congress passed a law requiring airlines to allow instruments as carry-on items without imposing extra fees, as long as the instrument can safely fit underneath a seat or in an overhead bin. However, the law does not state that airlines must give musicians priority space in overhead bins, and in the event that there is no room for an instrument in the cabin's stowage area, owners will need to check the item at the gate. For this reason, it is a good idea for musicians to purchase priority boarding tickets to make sure that they are among the first passengers to board the aircraft. This ensures that there will be plenty of room to store an instrument in the overhead compartment.
​


Buy a seat for your instrument

Musicians with larger instruments like cellos and upright basses also have the option to purchase a seat for their instrument provided that it meets the weight and height guidelines established by the airline. The major US airline carriers all maintain different policies on instruments as cabin seat baggage, which travelers can find

here

. Even after establishing that a large instrument qualifies as cabin seat baggage, musicians should still contact the airline 24 hours ahead of time to confirm the viability of the special travel arrangement. In addition, any person traveling with a large instrument should arrive at the airport a half hour earlier than normal to make sure that he or she has enough time to transport the instrument through the airport and secure it safely in its seat before takeoff.

​

Take necessary precautions for instruments stored in the cargo bay

Musicians who check their instruments need to make sure their instruments are well protected while stored in the cargo bay. One way to do this is to purchase a quality hard case equipped with protective padding on the inside. It's also a good idea to fill any empty spaces within the instrument's case with newspaper, bubble wrap, foam, or soft fabric to prevent the instrument from moving around during transit. Musicians should label their case with an ID tag that clearly lists their full name and contact information to help prevent the instrument from becoming lost.

Additionally, whether an instrument is traveling in the cargo bay or the cabin, owners should make sure to tune down stringed instruments and drums before takeoff. The pressure changes that occur during air travel may cause increased string tension on instruments like violins, guitars, and cellos, which could cause the necks of the instruments to bend or even break entirely. Tightened drumheads may also be at risk for this type of damage.
​


Buy a cheap version of an instrument to take on trips instead

​To avoid the stress of traveling with an expensive instrument, musicians should consider purchasing a lower-quality version specifically for use during travel. Owners should take steps to protect these cheaper versions the same way that they would for their standard instruments, but in the event of accidental damage, loss, or theft, the cost of replacement is much less. If obtaining a cheaper version of the instrument is not feasible, individuals can purchase travel insurance to protect them against the significant costs associated with replacing a lost instrument or repairing a damaged one.
Powered by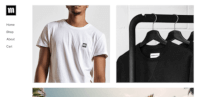 Create your own unique website with customizable templates.