​There are two schools of thought when it comes to learning music. One school suggests that the only way to properly learn to play an instrument is to study the theory of music—the technical elements of music such as rhythm, harmony, and other concepts. Learning to read music from a notation system is a fundamental part of this school of thought. The other camp proposes that learning to read music is not necessary to create and perform brilliant music.

When your child demonstrates

an interest in music

, should you encourage them to explore their creativity and talent on their own, or sign them up at the nearest music school to receive formal instruction?

​

Music Notation Makes Sense

Traditionally, learning to play an instrument has involved learning to read and write music with a notation system. Classical musicians spent hours writing down their musical scores, painstakingly copying them for other musicians to play. A well-trained musical student would never dream of sitting down to create a song without a blank sheet of paper and pencil at the ready, and no serious student would claim to be a musician if he or she didn't know how to read music. Well into the 20th century, sheet music copies were sold by the millions as would-be musicians learned to play in the style of their musical heroes. Amateurs who altered the original music were seen as less competent.

The arrival of jazz, blues, and rock and roll, however, disrupted the music scene. Suddenly, improvisation was essential, and a group of teenagers with a few guitars and a drum set were starting garage bands on every street. Classical music was considered "old fashioned" and "out of touch." The new styles of music focused more on the sound and performance than the technique.



---

No Treble Clef Necessary

​Those who suggest that reading music is an unnecessary step on the path to becoming a musician are in good company. Artists like The Beatles, Taylor Swift, Stevie Wonder, and Kurt Cobain never learned to read music, and they aren't alone. The list of recording artists and performers who are self-taught or who "play by ear" is long and filled with names most people would recognize. These musicians have built successful careers, sold millions of albums, filled performance halls around the world, and have captivated people with their music. It is likely that few in the audience realize (or would even care) that their performer couldn't identify the chorus of their own song if it was written in notes on paper.

Those who say that reading music is unnecessary believe that music is an intrinsically emotional and intuitive part of the human experience. A musician's ability to transpose and create music quickly is imperative to capturing the emotions and feelings that are so prevalent in songs. By reducing music to a system of notes, orderly arranged on paper, and bound by certain conventions like "rhythm" and "harmony," those emotions are handicapped. The musician is no longer an artist; they are a scientist, arranging the notes in the correct order to elicit a certain response from the audience.
​


Playing By Ear

Learning to play by ear is a talent and a gift that some musicians are fortunate to have. Those who possess this talent can typically play almost any melody after they hear it a few times, without having to see the notes. Does the fact that they did not read the music negate their success or ability? Almost everyone would argue that it does not.

However, some make a compelling argument for the idea that, while reading music is not strictly necessary to making music, it helps to know the meaning of the language one speaks. Similar to a person trying to learn a foreign language, it's easy to mimic the sounds of a new language, but truly understanding the words requires a different level of comprehension. In this analogy, musical notation systems are like the alphabet—they provide a way to communicate, not hinder expression. Once a person understands the musical alphabet, they "own" the language and can build melodies of their own.
​

---

The New Music

Today's digital equipment makes it easier than ever for anyone with a smartphone or a tablet to create musical sounds worthy of a performance hall, with little to no musical training. The chord is put together with a chorus, a song is recorded, and an instant classic is made with no musical notation required. Is the music created in this fashion any less impactful than that of the trained musician?
​


Making the Choice

​For parents attempting to guide their children into a lifetime love for music, trying to choose between the more technical, traditional approach and the modern, intuitive approach can be difficult.

Perhaps it's worth considering the fact that, regardless of what they do when they sit down to compose a song, few musicians regret their ability to read music, while many musicians who only play by ear often bemoan their lack of formal music training. A good foundation in reading music is certainly never wasted. At the same time, a child who is only encouraged to read notes and not sit and play with his or her instrument may miss the fun and creative joy of making music. As with many things in life, balance is key.
Powered by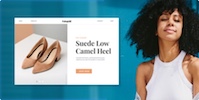 Create your own unique website with customizable templates.