​Studies continue to show that learning to play an instrument can be significant for both children and adults. While a lot of these studies are general in nature, some researchers have begun to conduct more research specific to instruments. In fact, a recent study sponsored by the Massachusetts Institute of Technology found that concert pianists have a

larger cerebral cortex

, which some scientists believe is linked to increased intelligence. Find out more about the reasons why learning the piano is thought to be unequaled in musical education.

​

Mental Benefits

​It has been established that learning music of any kind comes with numerous mental benefits, and the piano seems to prove this point more than any other instrument. Studies have indicated that playing the piano can positively impact the parts of the brain that deal with reasoning and math. Additionally, playing the piano is said to be helpful for developing and improving one's memory, especially verbal memory. One study found that children who studied piano for several years were able to remember 20 percent more vocabulary words as compared with children who did not play the piano. Not only that, but playing the piano early in life has been shown to enhance other areas of life as children grow up, making them better in nearly all activities.

In addition to the academic benefits, playing the piano can improve one's mental health. Research points out that pianists experience lower anxiety, depression, and feelings of loneliness. In children with special needs, playing the piano can also be very therapeutic, and this has been used as a therapeutic intervention for children diagnosed with attention deficit disorder (ADD).

Students required to perform at piano recitals or in front of their peers typically overcome stage fright and performance anxiety. This, in turn, boosts their confidence, as they are able to see a challenging task ahead of them and apply themselves. The concentration and coordination required to play the piano has been shown to be one of the best ways to increase self-esteem in children and adults.

Increased academic performance and music instruction has been linked for years, and those who play the piano can experience even greater benefits. For instance, a study conducted in 2004 by the University of Toronto found that students who participated in piano or voice lessons for nine months had higher IQs than those of their peers who were not musically trained.
​

---

Physical Benefits

Not only is playing the piano ideal for one's mental health, but there are also some great physical benefits to it, as well. Among children, playing the piano helps in developing manual dexterity. For adults, it aids in maintaining hand-eye coordination. Professional piano teachers make a point to help piano students learn correct posture and hand placement.

In addition to strengthening your hands, playing the piano is one of the best ways to develop and improve hand-eye coordination. While learning to play the piano can be somewhat challenging in the beginning, as students gain more practice, their coordination will likely improve and the ability to focus will become more pronounced.
​

Social Benefits

​As if the cognitive and physical benefits weren't impressive enough, there are also some social benefits that come along with playing the piano. This is particularly true in children who study the piano. A variety of studies have shown that the exposure to classical music can have a positive lifelong effect. An appreciation for different genres of music may also lead children to explore different musical instruments later on in their lives.

A strong work ethic and the ability to stick with challenging tasks are among the other social benefits of playing the piano. Each time a piano student has to learn a song and does so successfully, his or her self-esteem is boosted. The reason is that mastering something difficult inevitably helps them to understand the importance of positivity and believing in their abilities. They also develop patience, particularly when learning a particularly difficult musical selection.

The piano is a wonderfully diverse instrument that is used in nearly every kind of musical genre, so learning it will definitely provide an abundance of opportunities for those who'd like to perform professionally. Successfully mastering the piano offers a number of benefits that include better memory and concentration, as well as a stronger ability to express emotions. Playing the piano not only helps children's brains to develop, but it has also been shown to improve cognitive function in adults, which is important in the aging process. With so many benefits to learning to play the piano, it's no wonder that it is one of the most popular instruments to learn.
Powered by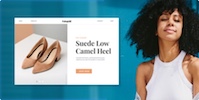 Create your own unique website with customizable templates.